In April '19, we opened a 20-mat studio downtown! You can still find us in the wilds of Tacoma teaching classes, events, and series, but this space allows us to have a consistent schedule of drop-in classes year-round. View the studio schedule.
Court House Square (downtown post office building)
1102 A St, Suite 103, Tacoma, WA 98402
Find our storefront on the 12th St side of the building between Pacific Ave & A Street.
Doors open 15 minutes before class.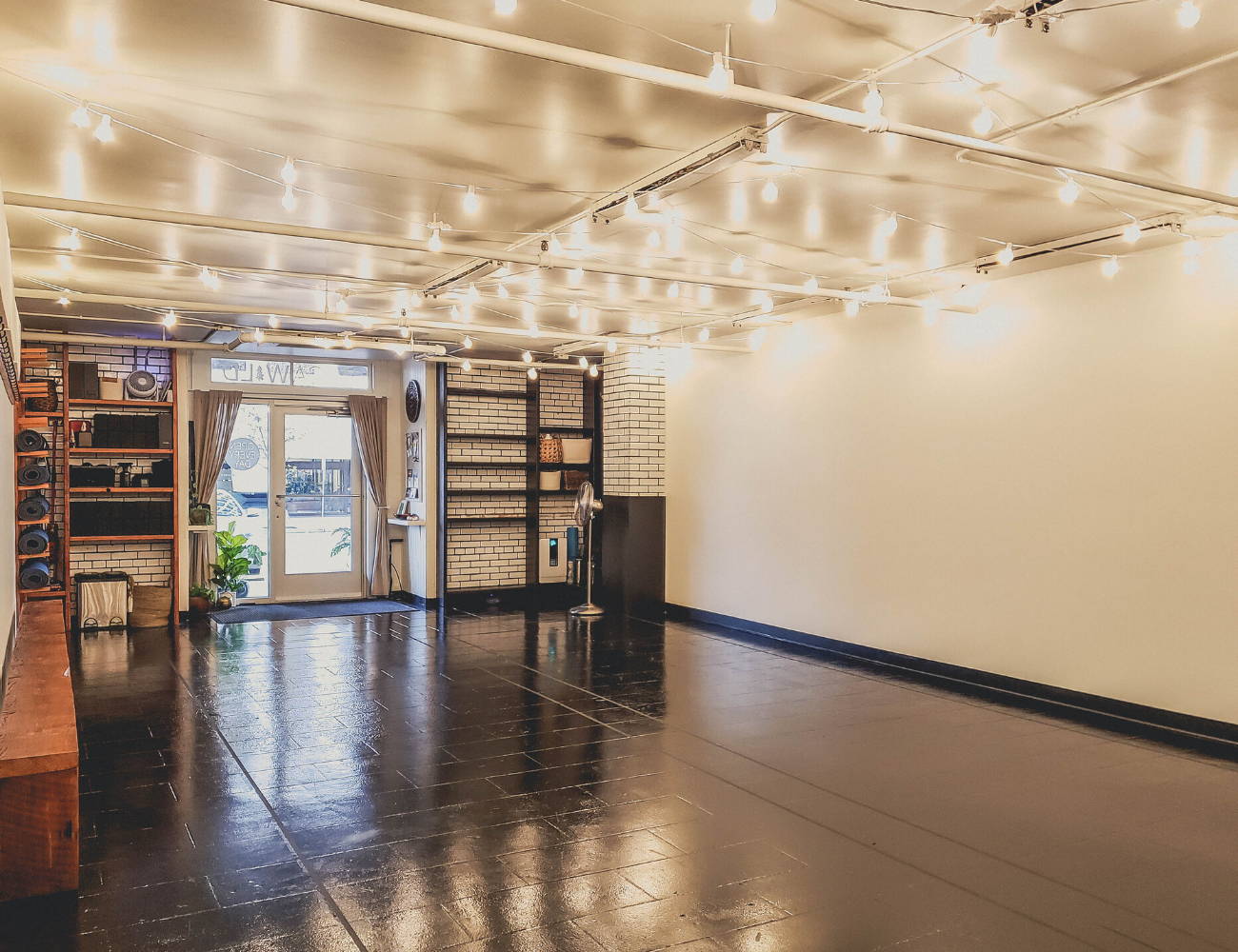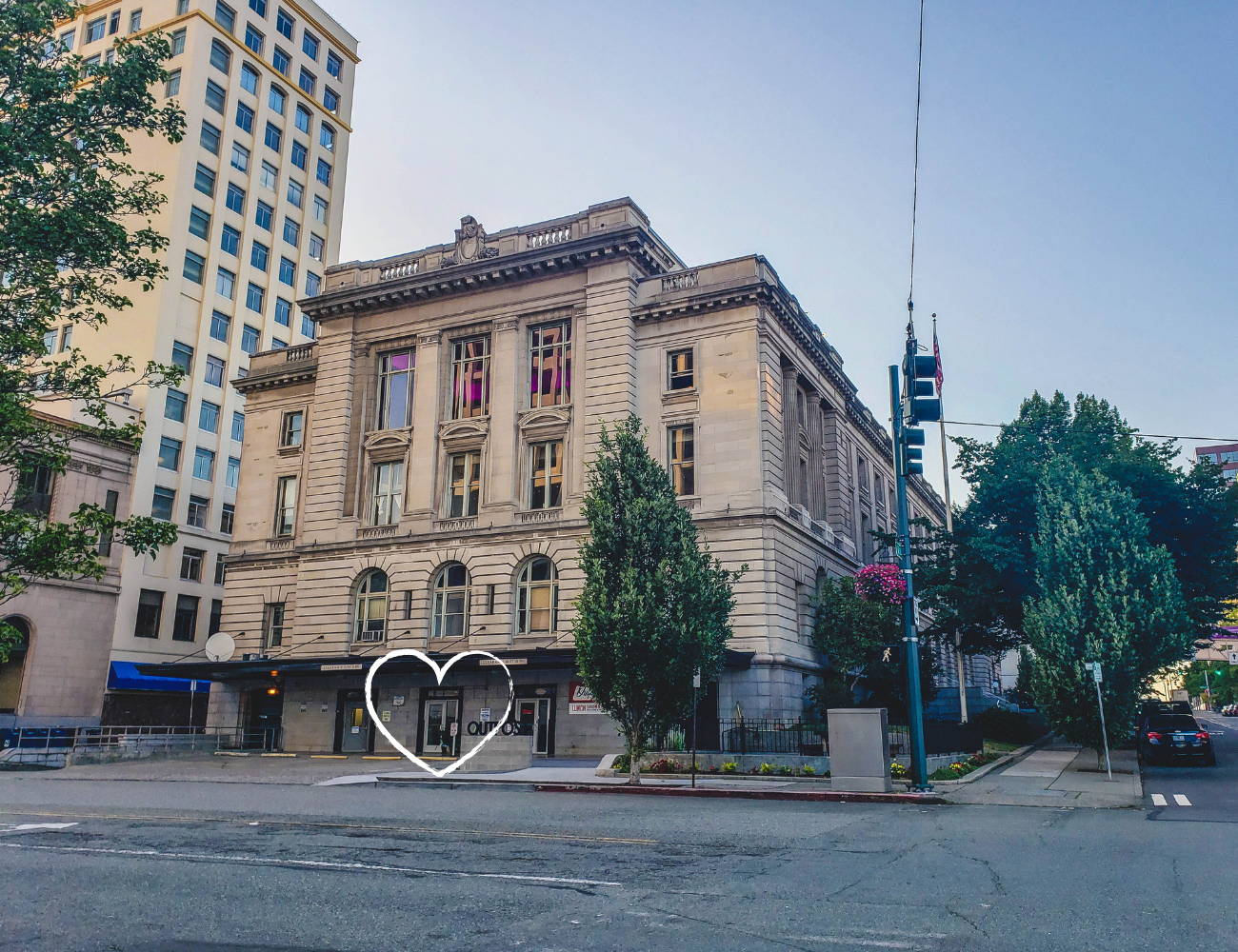 Yes, our studio is downtown surrounded by metered street parking...but we were intentional about setting as many of our classes outside paid parking times as possible. Parking is free during all our 7am, 6pm, 730pm and Sunday classes. For the remaining few, it's $1. AND most of our classes fall outside the buildings busiest times so finding a spot is a breeze.
Street parking everywhere - parallel and angled spots.
Monday-Saturday: $1/hr from 8:00am - 6:00pm.
Also Saturdays: $2 all day (just push "max" on the meter.

Free from 6:00 pm - 8:00 am everyday, holidays and Sundays.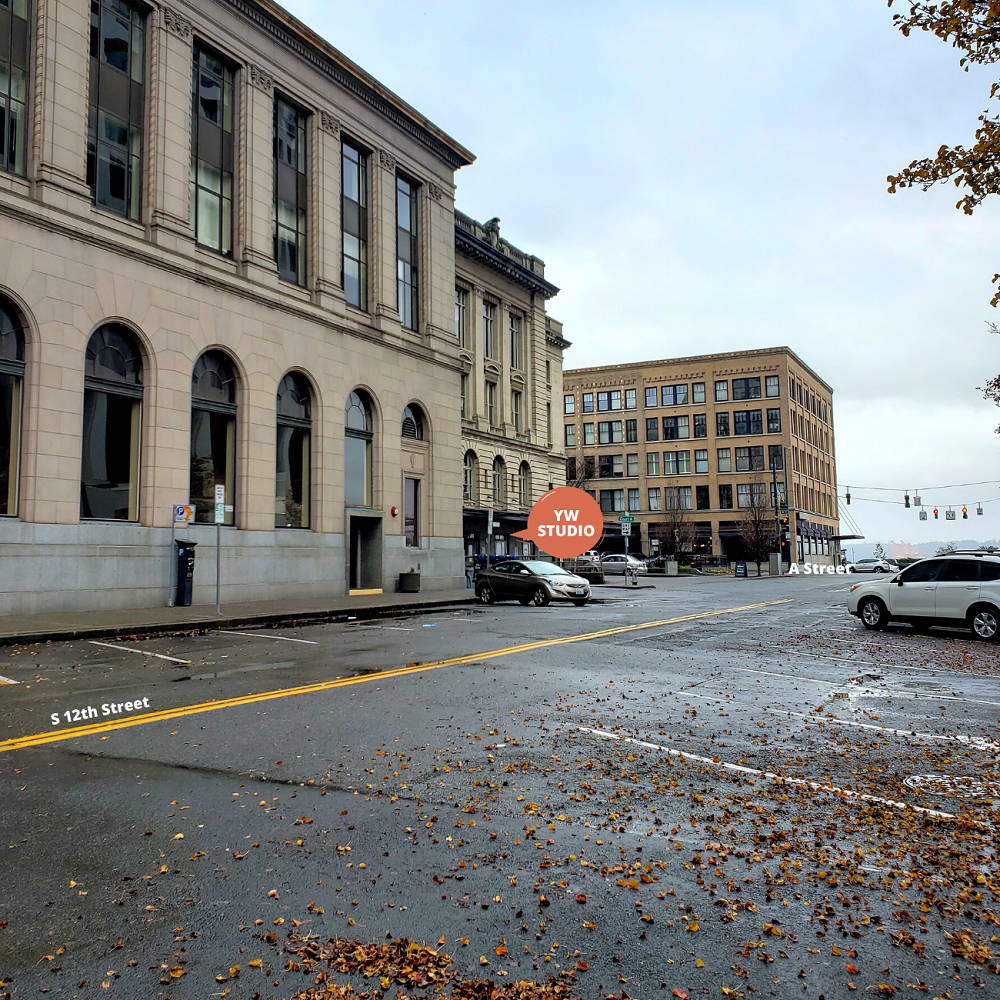 Part of our mission is to get Tacomans, old and new, out in their community — exploring parks, meeting organizations doing good, and discovering beautiful spaces. Our class locations are sprinkled throughout Tacoma and offer a great opportunity to see your city, meet your neighbors, and practice self-care.
Bathrooms: There are 3-stall bathrooms marked Women and Men in the hallway next to the studio. Take a left out of the back studio door and take a right at the green wall. Bathrooms are wheelchair accessible.
Water: in the hallway outside our back studio door.
More coming soon...