We're both mamas of two, obsessed with the great outdoors, in love with Tacoma, and passionate about service.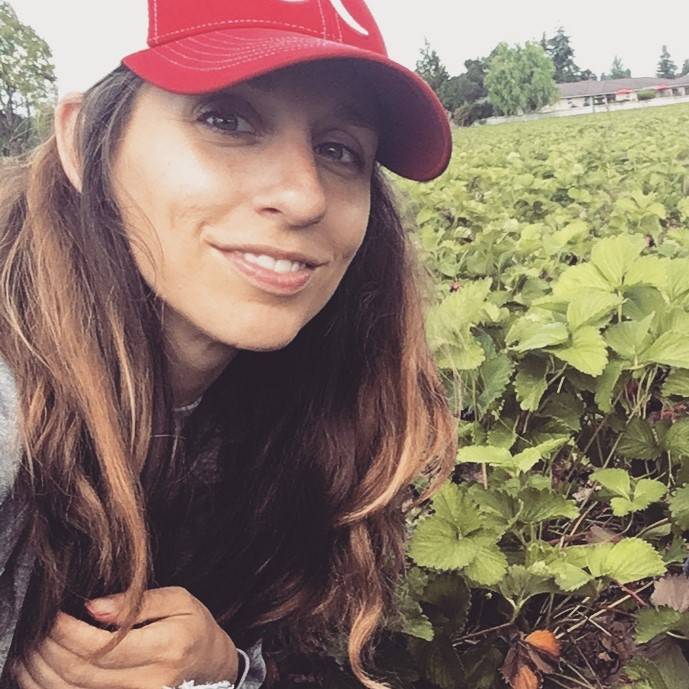 Casey Hubbell
E-RYT 200, Co-founder, and Director of Yoga and Community Engagement
She is either teaching, taking care of #TeamYW, or setting up classes and series. Casey is passionate about bringing yoga into places that need it most, offering inclusive classes and styles, and encourages students to cultivate their inner wisdom. Fun facts: she is a Potterhead (books, not the author #IFKYK) and bibliophile.
Prounouns: she/her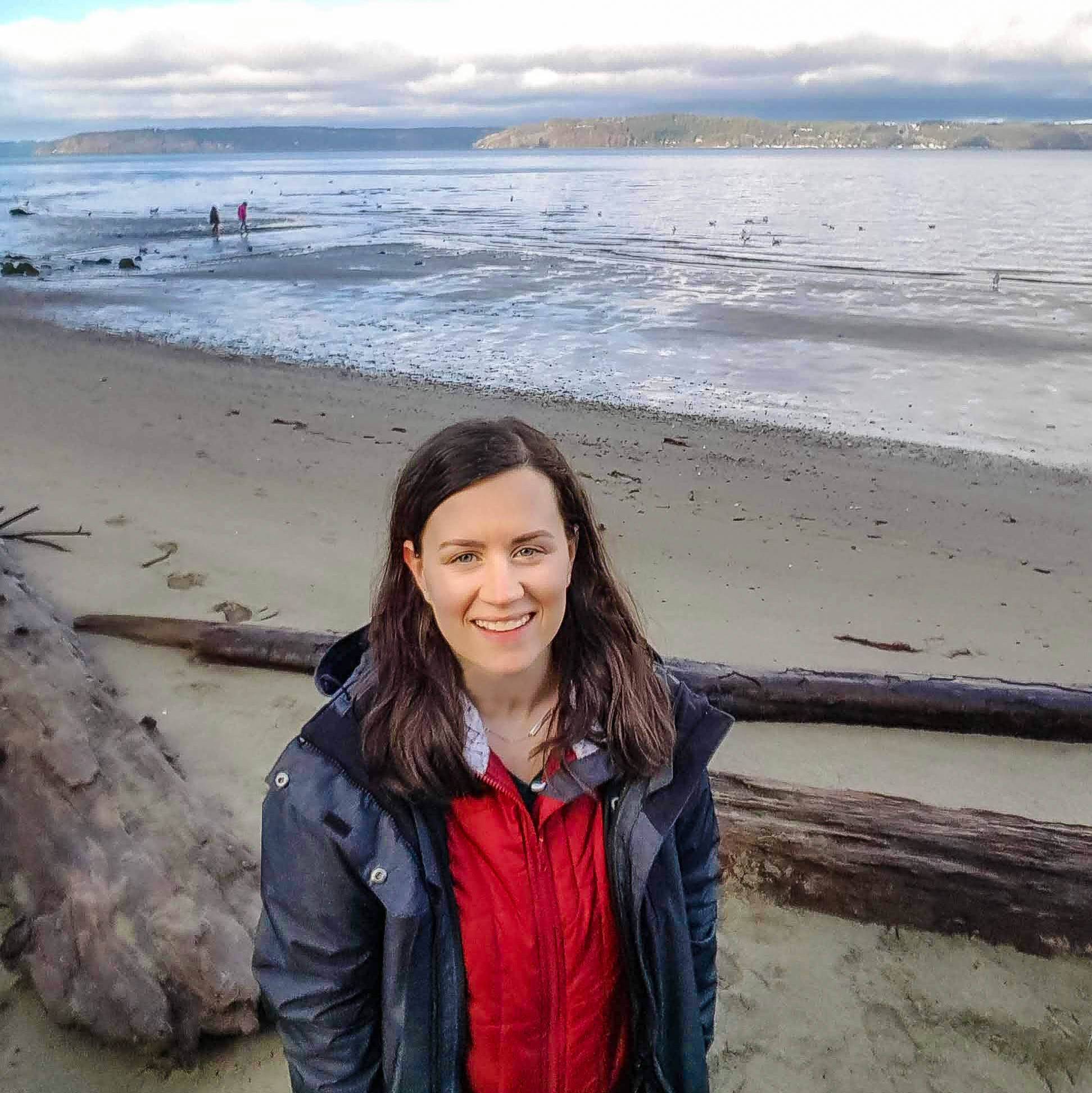 Kelsey Alshememry
BSBA - Project Management, Co-founder and Director of Operations
Kelsey is mostly behind the scenes doing all things not yoga. Kelsey handles our video production, social media, web development, graphic design, photography, finances and day-to-day operation of our company. Fun facts: she loves carpentry and lives with her family of four in a tiny house on wheels in the woods.
Prounouns: she/her
Because of our mission, we attract teachers that are passionate, with diverse backgrounds and trainings. Our team is comprised of teachers that are committed to, adhering to, and advancing the cause to make yoga more accessible and inclusive. As beacons in their field or community, YW teachers are advocates, aren't afraid to make mistakes, and don't feel limited by the status quo or modern yoga trends.

Alison Olt Kerr, pronouns: she/her
Alison first arrived on her mat 30 years ago, began teaching in 2014, and remains in awe of the healing power of this practice. She honors both the science and spirit of yoga, leads with curiosity, and endeavors to help students rediscover their personal agency and rhythm. Outside of class, you'll find Alison walking her talk and in the woods - usually with her people and funny pup in tow.
Erica Chang, pronouns: she/her
Erica has practiced yoga since 2010 and completed her 200 hour yoga teacher certification with Pamela Higley at Samdhana Karana Yoga. She has also completed the Yoga Behind Bars training and has volunteered at Remann Hall, teaching yoga and meditation to youth.With yoga, she has found a melding of the best things in her life: spirit, athleticism, sweat, breath, laughter, community, and rhythm. Her goal as an instructor is to offer a space to explore, allowing others to become curious about what they are capable of as they leave a little stronger, a little softer and a lot more balanced.
Mandi Jo Murtaugh, pronouns: she/her
Hey there, I'm Mandi. I'm a Pelvic Floor Physical Therapist and a yoga teacher on the side. I have a self-named private physical therapy & yoga practice in Tacoma, WA, where I work with people primarily through the birthing years to address pelvic floor, pregnancy, and postpartum symptoms. I love teaching women about their bodies, in all shapes and sizes, and all the parts and functions we don't openly talk about.
When I'm not spouting off anatomy or bladder tips, I can be found quilting, running, exploring the wilds of Tacoma, or snuggling with my pup, Reba. You can find out more about me or schedule a free 15-minute phone consultation at www.drmandimurtaugh.com.
Tera Bucasas, pronouns: she/her
Tera is endlessly curious and loves to constantly be learning. She is fascinated and inspired by the interconnection between all things. Tera believes yoga allows us time to connect to ourselves and others in a sacred way. An opportunity to not only take care of our physical, mental and emotional selves, but a time to connect to our shared humanity. She believes in the power of exploring yoga in and out of postures. What she loves about teaching is the opportunity to connect to people, in person, to create a space that is safe to show up, be real and continually grow together.Outside of instructing yoga you may see Tera thrift shopping, climbing or exploring public lands with her partner in their camper van. She loves to nourish people with tasty food, to have deep meaningful conversations and go to drag shows. While she is wants to get back to reading fabulous works of fiction, for now you can usually find her with a book on nature/environment, social justice, personal growth, yoga, anthropology, the human body or women's studies.
Shari Larson, pronouns: she/her
I walked into my first (hot) yoga class in 2002. The entire 90 minutes I ran through a variety of emotions, mostly frustration and anger. I was so glad when it was finally over but realized that perhaps there was something there to be uncovered. Over the next several years whenever I tried a new style of yoga and experienced intense emotions I had to go back to figure out why. This curiosity has led me to a variety of teacher trainings from Vinyasa to Yin to Kundalini and to more anatomy trainings than I care to admit.
These days the styles I practice and teach the most are the quieter practices of Yin/Restorative and slower practices of yoga where there is time to be curious about the thoughts that arise and the sensations that move through the body. I love to incorporate a variety of tools - balls, stretchy bands, blankets, and even pool noodles to explore new ways of moving the body. My favorite moments in class are when I look around and see a variation in the shapes being practiced. Every body is different and we've lived different lives, so it makes sense that no one alignment would work for everyone.
When not teaching or preparing to teach, you can often find me walking my dog or wandering around the Puget Gulch, my favorite escape from the city.

Skye Deuel, pronouns: she/her
Physical movement is an activity that has always made me feel at home. With over 20 years of dance experience, movement allows me to express myself more dynamically and creatively than any other art form.
My yoga journey began after giving birth to my son. I wanted to return to an active lifestyle that respected the physical and mental recovery process I was experiencing. I started watching yoga videos online and immediately fell in love! My fascination led me to learn about the Yoga Sutras of Patanjali and begin a strong home and studio practice. I received my 200-hour yoga certification through Uplifted Yoga.
For me, yoga means building a relationship with yourself. When I teach, I strive to create a space for students to express themselves and find their power. "We Chant, We Learn, We Move!" is my mantra for what to expect from my classes. We discuss yoga philosophy and explore somatic movement, breathwork, and mudras that allow the subtle body to harmonize and meditation to seal the bond between mind, body, and spirit."
Some fun facts about me are that I LOVE to cook, I enjoy reading, especially about history. The best place to grab coffee is Wake up espresso in Lakewood!
Angel Sta. Teresa, pronouns: she/her
I started practicing yoga regularly in 2016, when I felt the need to create more moments of wellness in my life. Asana in conjunction with meditation helped me tend to the stress and anxiety that often caused me to hold my breath. After a year and a half, I decided to study more in depth and completed my 200-hr YTT at 8 Limbs Yoga in 2018.
Stillness within asana has been one of my greatest teachers, so I bring that wisdom to my classes. I teach at a slow pace that invites students to explore movement and breath with focus and intention. Through my classes, I hope that students make discoveries about their personal experience of being fully present in body and mind.
Outside of yoga, I am a visual artist working primarily in fiber arts and surface design. I dye mesmerizing patterns on clothing and create pieces that bridge the gap between 2D and 3D work. I also sing, and love a good karaoke night.