We're both mamas of two young kids, obsessed with the great outdoors, in love with Tacoma, and passionate about service.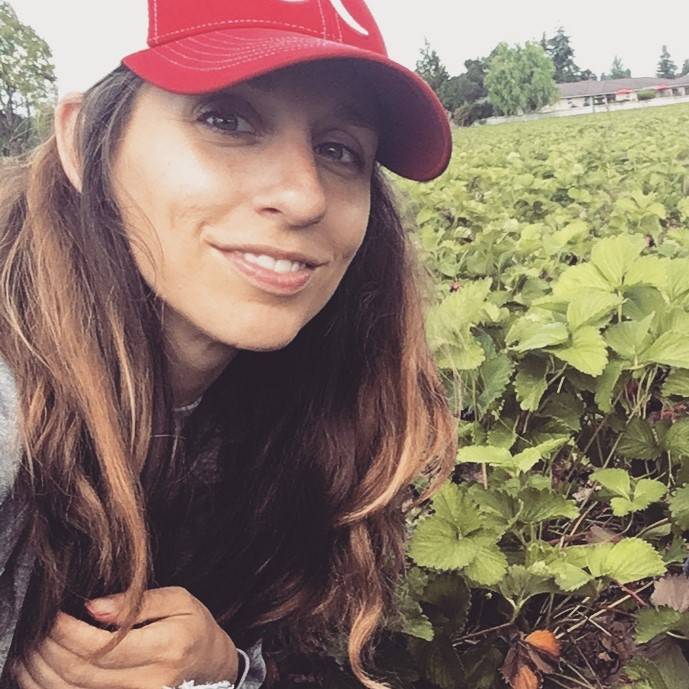 Casey Hubbell, E-RYT 200, is our co-founder and Director of Yoga and Community Engagement. She is either teaching, taking care of #TeamYW, or setting up classes and series. Casey is passionate about bringing yoga into places that need it most, offering inclusive classes and styles, and encourages students to cultivate their inner wisdom. Fun facts: she is a Potterhead and bibliophile. Prounouns: she/her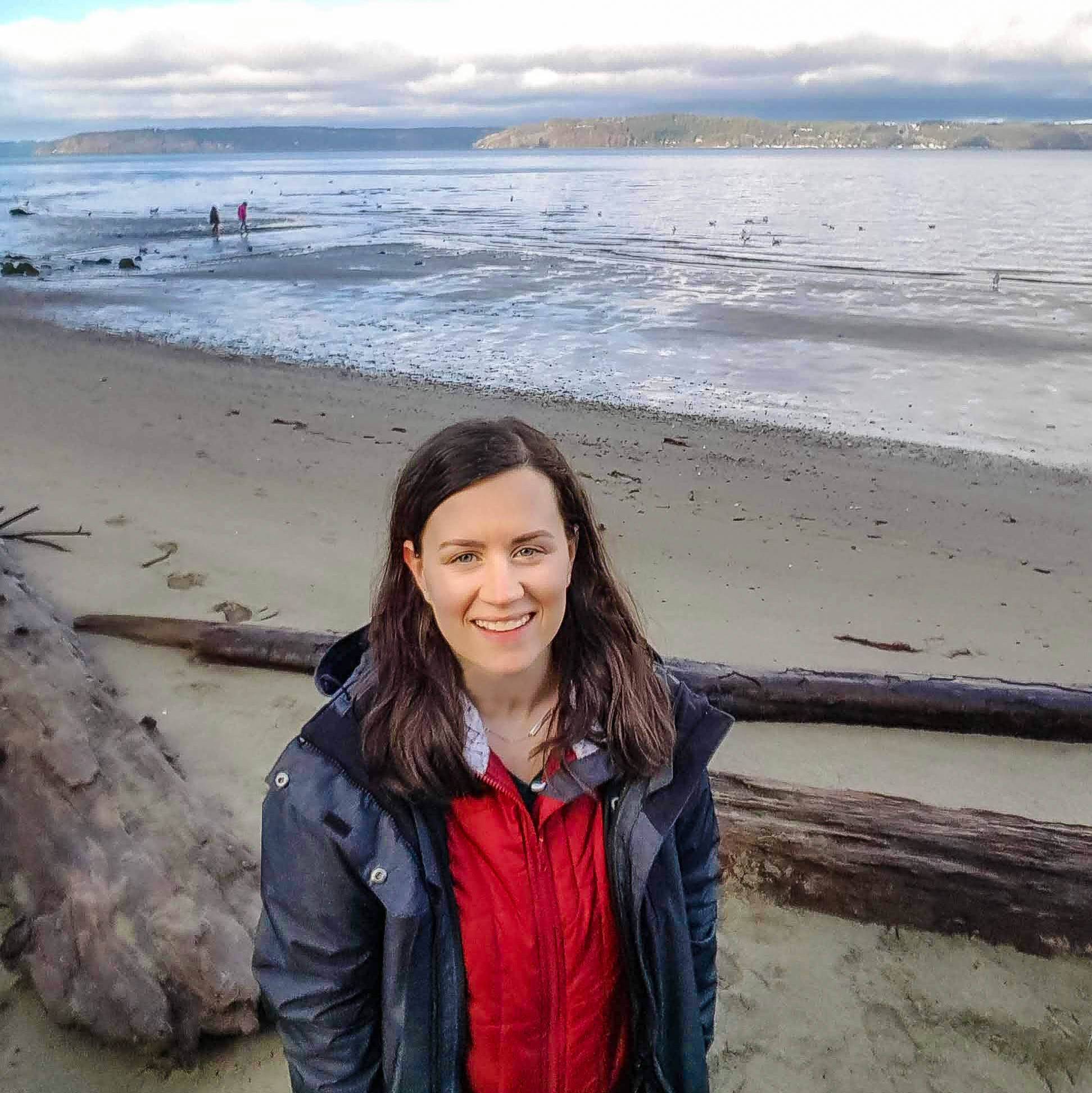 Kelsey Alshememry, BSBA - Project Management, is our co-founder and Director of Operations. She is mostly behind the scenes doing all things not yoga. Kelsey handles our social media, web development, graphic design, photography, finances and day-to-day operation of our company. Fun facts: she and her family eat plant-based and live in a tiny house on wheels. Prounouns: she/her
Because of our mission, we attract teachers that are passionate, with diverse backgrounds and trainings. Our team is comprised of teachers that are committed to, adhering to, and advancing the cause to make yoga more accessible and inclusive. As beacons in their field or community, YW teachers are advocates, aren't afraid to make mistakes, and don't feel limited by the status quo or modern yoga trends.

Alison first arrived on her mat 30 years ago, began teaching in 2014, and remains in awe of the healing power of this practice. She honors both the science and spirit of yoga, leads with curiosity, and endeavors to help students rediscover their personal agency and rhythm. Outside of class, you'll find Alison walking her talk and in the woods - usually with her people and funny pup in tow.

PRONOUNS: SHE/HER

Learn more: pranavismedicine.com
Alli Ewing is a yoga teacher and trainer passionate about empowering people to discover their own ability to find healing and connection from within. She was inspired by her background in Special Education, her Peace Corps service as a Health Education Volunteer in Tanzania, and work with youth in foster care to integrate methodologies that promote and empower individualized healing and address harmful power dynamics. She completed her 200-hour teacher training in Taoist Yoga and has completed her 300-hour advanced teacher training in Trauma Center-Trauma Sensitive Yoga - an evidence based methodology developed specifically for facilitating yoga with individuals who have experienced chronic abuse, neglect, and treatment-resistant PTSD. She has been offering trainings in the States and internationally since 2010. Alli has additional experience facilitating yoga with children with special needs, refugees, pre/postnatal/birth trauma, LGBTQ+ youth, and youth in residential treatment and foster care.In addition to yoga, Alli loves to travel, bake chocolate chip cookies, see live music, attempt to keep indoor plants alive, and spend time with her family.

PRONOUNS: SHE/HER
Learn more: safespaceyogaproject.com
For Audrey, Yoga is an ongoing practice in honoring our bodies' truths and recognizing our interconnected nature. In class, she invites us to be authentic, body-affirming, and playful in what can sometimes feel like an all-too-serious discipline. She received her 200 hr RYT in Yoga for Health and Wellness through Maka Movement, and has since taken trainings through Child Light Yoga and the Yoga Prison Project. She has experience teaching at various community-focused spaces and currently teaches Vinyasa Flow and Chair-based Yoga.
PRONOUNS: SHE/HER
Brandi is an Indigenous, Mexican, Creole and queer identifying woman who was born and raised in Tacoma, WA. She is a scholar, writer and entrepreneur, who co-owns American Indian Republic, a Native digital media company, Bella & Belle, a Creative Design Firm and recently launched her own content creation + consultant business, The Multifaceted Matriarch. In her spare time you can find her in the gym or writing poetry.
PRONOUNS: SHE/HER
I was born and raised Tacoma and wouldn't want to live anywhere else. I LOVE Tacoma and I would do anything for the city. That's why I picked up a camera in the first place. I wanted to show people, my "hood". Besides taking pictures of Tacoma, I also just like having my camera on me, and seeing what comes my way. If I don't have my camera on me it is because I'm usually off to Muay Thai practice, the gym, or longboarding somewhere.

PRONOUNS: HE/HIM
Erica has practiced yoga since 2010 and completed her 200 hour yoga teacher certification with Pamela Higley at Samdhana Karana Yoga. She has also completed the Yoga Behind Bars training and has volunteered at Remann Hall, teaching yoga and meditation to youth.With yoga, she has found a melding of the best things in her life: spirit, athleticism, sweat, breath, laughter, community, and rhythm. Her goal as an instructor is to offer a space to explore, allowing others to become curious about what they are capable of as they leave a little stronger, a little softer and a lot more balanced.

PRONOUNS: SHE/HER
Ferrah has been practicing yoga for over 10 years. She began her yoga journey at Western Washington University where she earned her BA in Psychology. When she first began yoga, it was merely a workout, however, she started to find healing and increased self esteem through the evolution of her practice. In 2013, Ferrah was inspired to complete the alchemy of yoga (vinyasa) yoga teacher training at Haute yoga Queen Anne with incredible happiness seeker Silvia Mordini. After she became certified, she taught for Yoga Behind Bars, UW Yogis and UW Mindfulness Project. She excelledworking with youth-focused organizations that emphasized the importance ofself-discovery. This paired well with her work at Teen Link, a non-profitdedicated to youth suicide prevention.

In 2017, Ferrah took the plunge to teach full time. She primarily taught powervinyasa, along with an Ayurveda-inspired studio that incorporated doshabalancing techniques into each class. Each studio provided experiences thathave molded Ferrah's teaching style today. She incorporates pranayama,meditation and strength building into her flows to challenge studentsphysically and mentally. Her love of movement is revealed in her sequencingas she encourages students to stop thinking and allow the seamless transitionfrom one posture to the next. Her intention is to share mindfulness techniquesthat connect students to the present moment while empowering them toexpand their practice to the next level.

PRONOUNS: SHE/HER
Jamie was introduced to yoga as a young teenager when her mother brought her to her first yoga class, that's when she became drawn to finding her center. Growing up with the serenity of the Pacific Northwest, Jamie has a naturally calm presence that is evident in her teaching style.
After college, Jamie went on to work for a fast growing beverage company that eventually brought her to Los Angeles, CA. It was in Los Angeles where she inevitably began to seek spiritual growth and a deeper yoga practice allowing her the opportunity to practice and train with some of the most prominent yoga instructors in the world. In 2013, Jamie completed her 200 hour Holistic Yoga Flow Teacher Training with Travis Eliot and Lauren Eckstrom, and later competed her Yin Yoga certification as well. She continues to expand her yogic knowledge, through trainings, workshops, and her daily practice. Jamie specializes in Yin Yoga, Gentle Yoga, Restorative Yoga, Yoga for Beginners, Vinyasa Yoga, Pranayama and Meditation.

Jamie is passionate about providing the opportunity for others to find a deeper connection within their own yoga practice. Her classes are safe, mindful, and balanced.
PRONOUNS: SHE/HER
Kara O'Toole brings over 30 years of dance teaching experience to her yoga classes and is devoted to sequencing aligned poses with a joy of movement and breath. Her love of yoga has been building for over 20 years and her practice has been fueled by the restorative and centering power yoga has had in her life. Kara has studied with many inspirational yoga teachers, most significantly Shiva Rea, Troy Lucero, Djuna Mascall, and the amazing teachers at her Yoga Tree San Francisco teacher training. Kara holds an MFA in Dance from the University of Washington and moved to Tacoma from Orcas Island with her family and dogs. Along with yoga, Kara teaches dance at TAM and is a teaching artist for Dance for Parkinson's and Keeping the Faith prison arts program.
PRONOUNS: SHE/HER
Maggie moves wholeheartedly towards well-being. Wild at heart, she prioritizes self-discipline, curiosity, and radical honesty, as well as her truest love of immersing in nature.Fueled by her formal yoga studies beginning in 2002, Maggie actively engages with life, transitions, and the complex adventure of being human. This takes a Living Practice: a practice that pulses with vitality, nourished by stages of growth and our natural rhythms. Evolving since 2004, Maggie's practices aim to land us comfortably in our bodies and awaken our senses to the present, one breath at a time. She is always open for a saunter in the woods and a warm cup of tea.

PRONOUNS: SHE/HER

Learn more : exhalelove.com
Mandi was first introduced to yoga in high school, through a VHS tape in her friend's living room. She found the physical practice vital to countering stress through college and graduate school. She was so fascinated by the human body during her freshman Anatomy & Physiology class, that she decided she wanted to work in a field where she got to talk about the human body every day. That led her to a career in Physical Therapy, where she gets to teach patients about their bodies every day.When she learned there was a Women's Health specialty within the PT field, she blazed down that trail. Teaching women about their bodies, in all shapes and sizes, and all the parts and functions people don't openly talk about has been such a rewarding vocation.She always dreamed of teaching yoga on the side, but "career" always seemed to win out—until recently when she made a change, moved to Tacoma, and finally took her first 200-hour yoga teacher training with Synergy Yoga School in Seattle. Through her training she discovered the depth of yoga, beyond the physical postures.She has taught various workshops in yoga studios around Portland and Seattle combining Pelvic Floor and yoga over the years, and is thrilled to bring her passion about both topics to Tacoma.She is a Montana native who spent time in Portland and Seattle before falling in love with the City of Destiny. When she's not with patients or on her mat, she can be found quilting, wandering the woods at Point Defiance, or playing with her new rescue pup Reba.

Learn more: drmandimurtaugh.com
PRONOUNS: SHE/HER
Sarah was exposed to yoga for the first time in a fitness center in Massachusetts. As she walked past a dark room filled with quiet people sitting in rows, she wondered what is happening in there. That moment of curiosity sparked an interest, not just in yoga, but also in the possibility of a different way of being. After dabbling in yoga for many years, Sarah found herself needing something more, needing a way to cope with stress, and needing a way to heal. At that point, yoga was no longer a class that Sarah took; it was a practice. From this practice came some peace and a greater ability to be present in the moment. Being in the moment more of the time gave Sarah clarity and gratitude, which inspired her to become a yoga and mediation teacher. Sarah teaches from a place of compassion knowing that each one of us is on our own path and yet we are all in this together.Sarah has completed a 200hr RYT, the UC San Diego Mindfulness-Based Stress Reduction Teacher Training Intensive, Mindful Schools Educator Essentials Training, and is soon to complete the Mindful School One-Year Certification Training. Sarah also has a Bachelors Degree in Fish and Wildlife Conservation and a Masters Degree in Watershed Science and Management. Sarah is a certified arborist and a long-time community forester and urban ecologist.When she is not doing yoga, she can be found gardening with her daughter, planting trees with Tacoma Tree Foundation, or looking for seals with her family at Owen's Beach. And now after many years of being one of the quiet people sitting in a row, she still wonders what is happening in there.

Learn more: tacomatreefoundation.org
PRONOUNS: SHE/HER
I was born in Australia to Indian parents and moved to North Carolina at age 5. My young life emphasized the philosophical teachings of yoga, the Bhakti (devotional) practices of yoga and the lifestyle practices of yoga's sister-science Ayurveda. At 18, I moved to NYC to attend New York University, graduating with a dual BA in Anthropology and Psychology. I began a regular yoga practice 15 years ago to balance my fast-paced existence (aka city life) and the vigor of being a college dancer in NYC. After years of striving, yoga offered a place for me to still my mind, to breathe, and to truly be present and aligned with the flow of divine intelligence. In yoga, I found a framework to life and a path to come home to myself.In 2009, I completed a 200-hr Anusara-Inspired TT from the North Raleigh School of Yoga and a 200-hr Kripalu Yoga TT from the Kripalu Center, as well as a Trauma-Informed TT through Yoga Warriors. I will complete my 500-hr TT from 8 Limbs Yoga in Seattle in Dec 2019. I have taught weekly classes regularly for the last 10 years. Through Yoga Alliance, I am an E-RYT with over 2,500 hours of teaching experience and a Continuing Education Provider (YACEP). I have completed ample further studies with many inspiring teachers and in many styles of yoga over the years - Hatha, Vinyasa, Iyengar, Restorative, Yin, Viniyoga, Pre/Post-natal, Baptiste.My yoga classes range from challenging, playful and dynamic to fluid and restful but ultimately weave together exploration and self-study. My teaching practice is about holding space and encouraging people to a deeper knowing and acceptance of ALL parts of themselves, guiding them to a higher capacity for love in the world. In 2014, I opened the doors to LOOM, a cozy studio in Raleigh, NC, offering private yoga and a unique blend of Thai Yoga Bodywork and healing Qi Gong. In 2017, LOOM relocated to Tacoma, WA, where I continue to serve as a yoga instructor, teacher-trainer, student, nature dweller, military spouse, graphic designer + dog mama.Learn more: loom-wellness.comPRONOUNS: SHE/HER
Beekeeping🐝, belly-laughing and boxer dog loving are a few things I do best. Out side of those, I'll take you up on any offer that brings smiles and time outside connecting and playing. I hike, trail run, dabble in rock climbing and I've been recently been initiated into the mountain biking "club" (gnarly falls required😉). I've been doing big work around body-positivity and acceptance for years and yoga was my shift in learning the power of owning and re-writing my STORY.Before: I came to yoga when I needed it in a very reactional way; I used the physical practice and release of yoga asana to heal hurts and get to a point of, "ok, I'm good," then moved on again and away from my mat until the next emotional battleground. Eventually the cycle became tiring and I had the thought, "why do I have to keep starting over? Why does the sense of peace and contentment keep slipping away?" I sought my teacher training experience as a way to deepen my own practice and understand more of what yoga offers.Now: I'm stoked there's always more to learn, but having been exposed to such depth and gaining such powerful tools for living- I knew immediately I wanted to teach to share what I've learned.With so many competing roles and associated responsibilities vying for time day-to-day… coming back to my practice again and again, both on and off the mat can help me to feel grounded, more collected, and calm. Yoga offers a way and a place to hit pause- I hope to offer others a moment to breathe and pause, a moment to feel ease and grounding. ✌️
PRONOUNS: SHE/HER

Tera is endlessly curious and loves to constantly be learning. She is fascinated and inspired by the interconnection between all things. Tera believes yoga allows us time to connect to ourselves and others in a sacred way. An opportunity to not only take care of our physical, mental and emotional selves, but a time to connect to our shared humanity. She believes in the power of exploring yoga in and out of postures. What she loves about teaching is the opportunity to connect to people, in person, to create a space that is safe to show up, be real and continually grow together.Outside of instructing yoga you may see Tera thrift shopping, climbing or exploring public lands with her partner in their camper van. She loves to nourish people with tasty food, to have deep meaningful conversations and go to drag shows. While she is wants to get back to reading fabulous works of fiction, for now you can usually find her with a book on nature/environment, social justice, personal growth, yoga, anthropology, the human body or women's studies.

Learn more: terabucasas.com

PRONOUNS: SHE/HER
Vanessa started her yoga journey in 2013 as another form of exercise but it slowly became a part of her own healing journey back to self. She received her Kid Yoga training and level one Urban Zen Therapist certification through YogaWorks in Los Angeles in the spring of 2014. In 2015 she official completely her 200 hr teacher training at Liberation Yoga. Vanessa's passion for trauma informed care has led her to train with Zabie Yamaski through her Transcending Sexual Trauma through Yoga teacher training. Vanessa has led yoga as healing classes at the University of California and at the East Los Angeles Women's Center a non profit agency that works with Sexual Assault and Domestic Violence survivors. Vanessa's love for social justice and healing has bought her up to Washington to complete her Masters degree in Social Work and is currently enrolled in the Somatic Experiencing Professional Trauma Training program. Vanessa is falling in love with her new home in Tacoma and is looking forward to building wonderful memories in the City of Destiny.

PRONOUNS: SHE/HER
Yoga has been a passion of mine for many years and I earned my certification after an immersive 200-hour training in The Dalles, Oregon. I am reiki attuned and a meditation instructor, I enjoy utilizing both in the studio.
My favorite thing about yoga is how it connects both mind and body. When practicing in a group the shared energy is amazing it is a beautiful way to connect to yourself and the world around you.
I am a licensed massage therapist and aesthetician practicing for 9 years with a passion for the healing art of touch and self-care. When I am not my salon, Oh So Chlo in Stadium District, or on my mat, you'll most likely find me reading, baking cookies, or snuggling my pets (Dre & Porter). I love rainy days, thrift shopping and being barefoot outdoors.