We're both mamas of two young kids, obsessed with the great outdoors, in love with Tacoma, and passionate about service.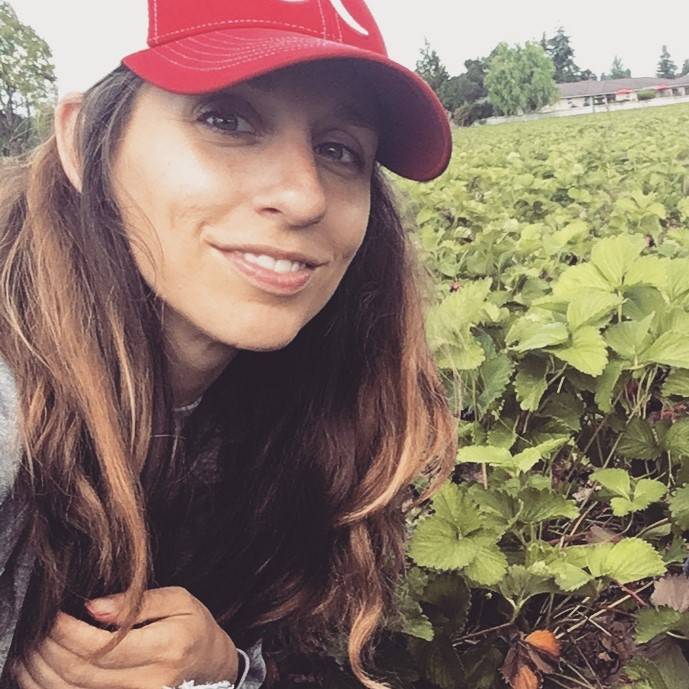 Casey Hubbell, E-RYT 200, is our co-founded and Director of Yoga and Community Engagement. She is either teaching, taking care of #TeamYW, or setting up classes and series. Casey is passionate about bringing yoga into places that need it most, offering inclusive classes and styles, and encourages students to cultivate their inner wisdom. Fun facts: she is a Potterhead and bibliophile.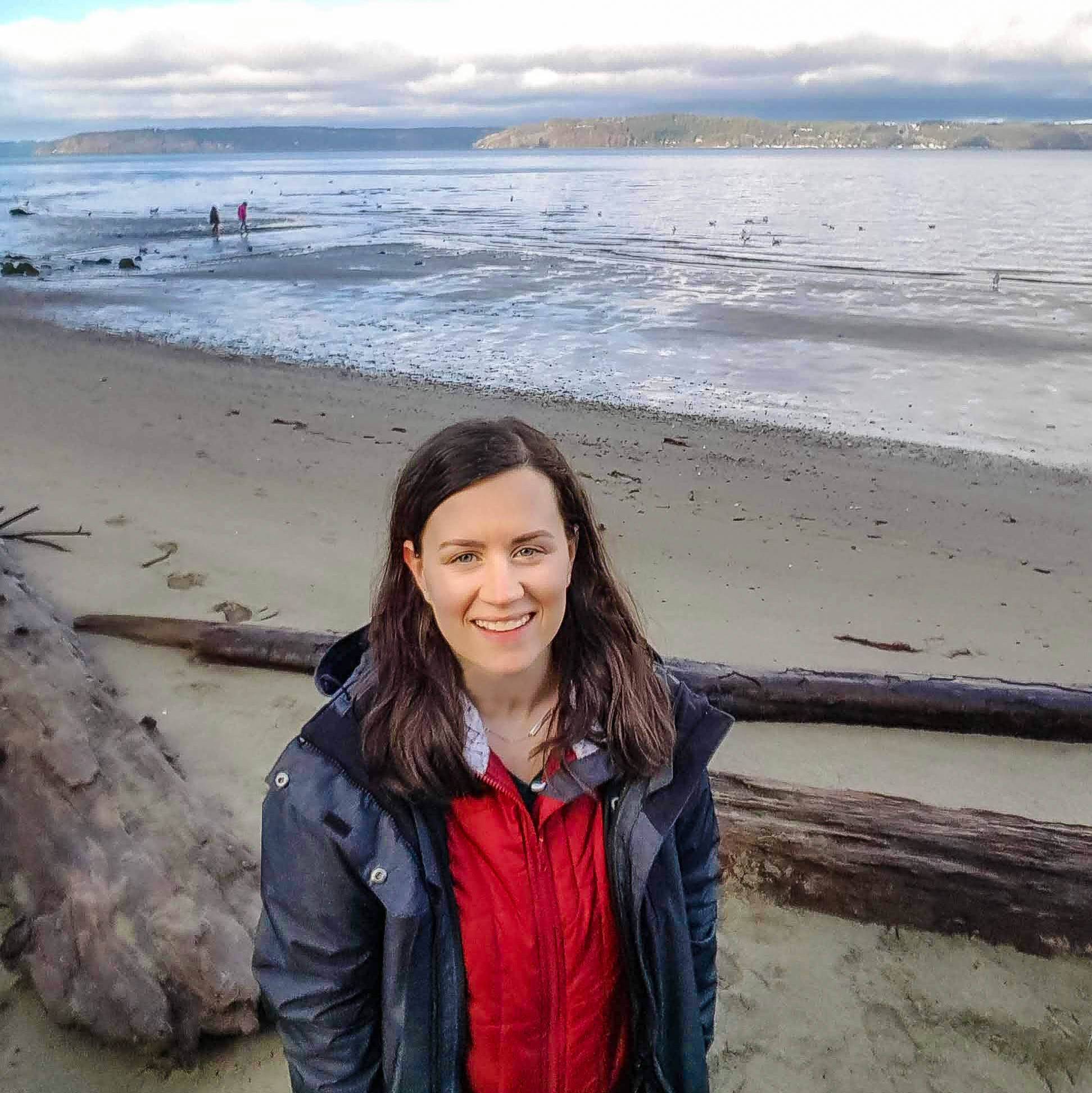 Kelsey Alshememry, BSBA - Project Management, is our co-founder and Director of Operations. She is mostly behind the scenes doing all things not yoga. Kelsey handles our social media, web development, graphic design, photography, finances and day-to-day operation of our company. Fun facts: she and her family eat plant-based and live in a tiny house on wheels.
Yoga Wild teachers care. Care about their students, their community, their environment. They try to connect with everyone in the class. YW teachers choose their words carefully and leave their ego at the door. They love and respect yoga, movement, the body in all it's shapes. They are unique, authentic, have their own quirks and let their light shine. They are prepared and flexible, willing to make adjustments to their sequence based on the needs of the class.
(CURRENTLY ON THE SCHEDULE)
ALISON OLT-KERR, N.D., RYT 500
Alison first arrived on her mat 30 years ago, began teaching in 2014, and remains in awe of the healing power of this practice. She honors both the science and spirit of yoga, leads with curiosity, and endeavors to help students rediscover their personal agency and rhythm. Outside of class, you'll find Alison walking her talk and in the woods - usually with her people and funny pup in tow.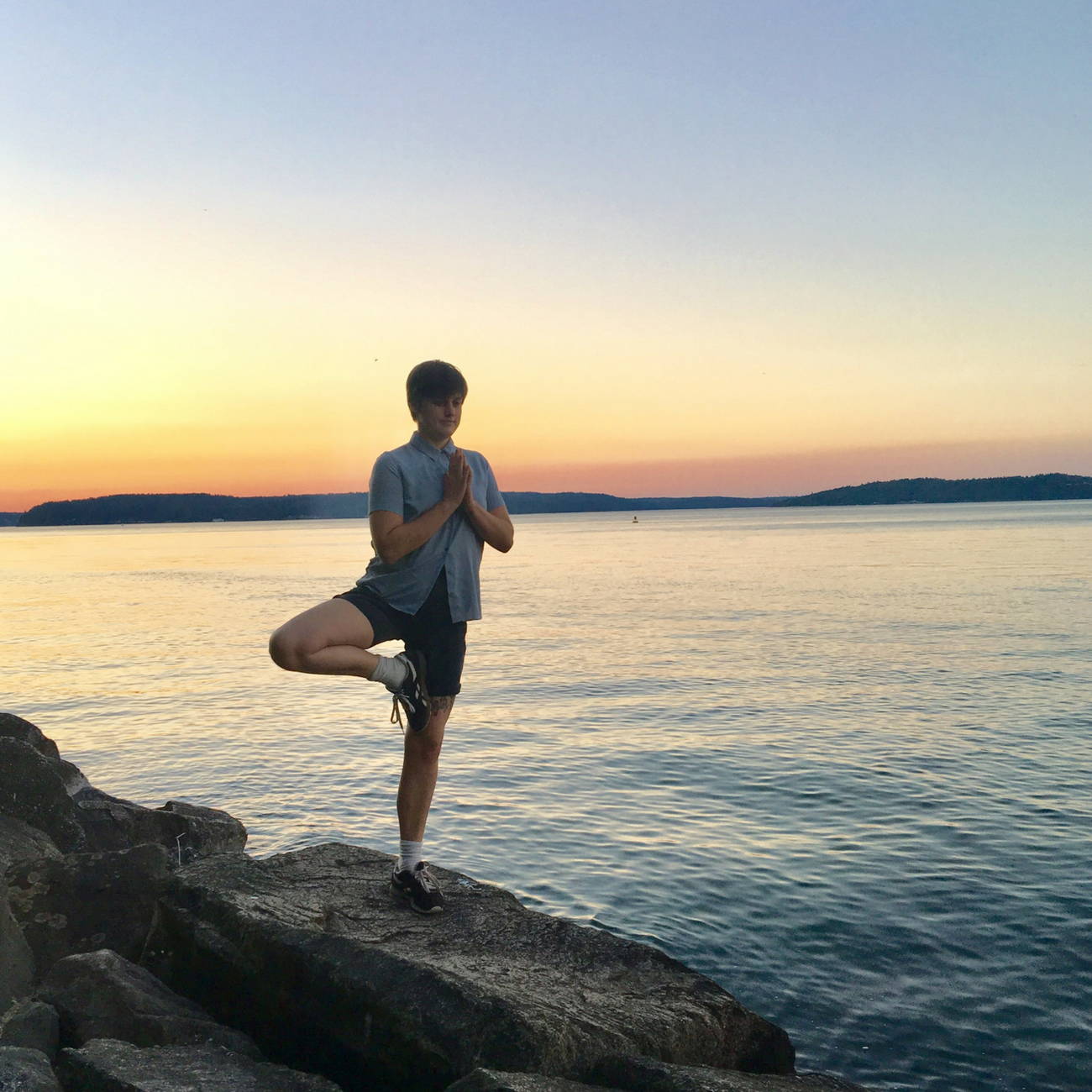 For Audrey, Yoga is an ongoing practice in honoring our bodies' truths and recognizing our interconnected nature. In class, she invites us to be authentic, body-affirming, and playful in what can sometimes feel like an all-too-serious discipline. She received her 200 hr RYT in Yoga for Health and Wellness through Maka Movement, and has since taken trainings through Child Light Yoga and the Yoga Prison Project. She has experience teaching at various community-focused spaces and currently teaches Vinyasa Flow and Chair-based Yoga.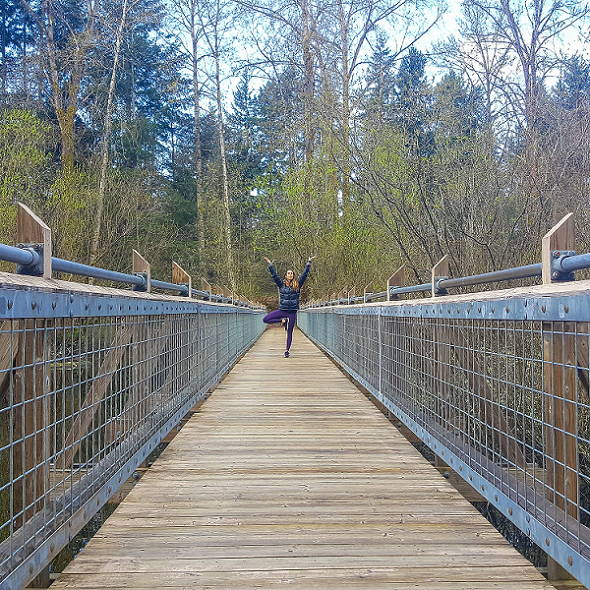 My yoga path began in 2000 in a college-town in North Texas. Initially I was drawn to the physical challenge. The strange shapes and newfound strength in my body was exhilarating. Over time, the appeal of my yoga practice shifted. I'm drawn to the silence and stillness when feeling overwhelmed. I feel creative and energized after a challenging flow. I am connected and find community when traveling or moving some place new. There are so many styles of yoga. So many shapes and ways to practice. As a student, I love learning how to study and care for my self (body and mind) which allows me to care for those around me and beyond.
In 2012, I completed a 200-hr Anusara TT with Silvia Mordini's Alchemy of Yoga and a 200-hr Power Yoga TT with CorePower Yoga. The former embraced creativity, flow, and the healing and transformative powers of yoga while the latter offered structure, form and technique. In my classes I blend these styles. I teach heart-centric, intentional flows using clear cues and offering many ways to personalize. I also completed Next Generation Yoga's kids training so a little silliness and play can be expected as well.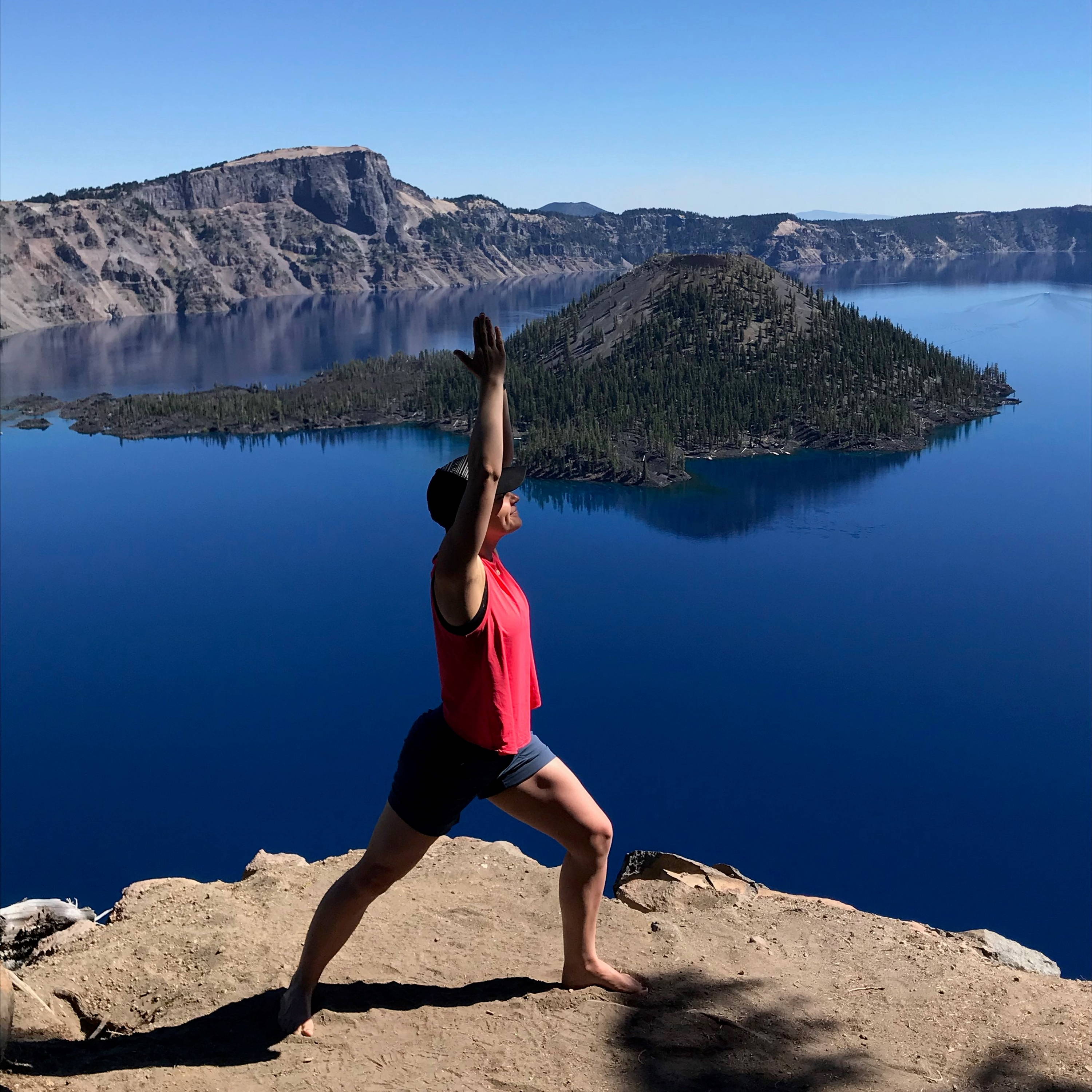 MANDI JO MURTAUGHT, PT, DPT, WCS

Mandi was first introduced to yoga in high school, through a VHS tape in her friend's living room. She found the physical practice vital to countering stress through college and graduate school. She was so fascinated by the human body during her freshman Anatomy & Physiology class, that she decided she wanted to work in a field where she got to talk about the human body every day. That led her to a career in Physical Therapy, where she gets to teach patients about their bodies every day. When she learned there was a Women's Health specialty within the PT field, she blazed down that trail. Teaching women about their bodies, in all shapes and sizes, and all the parts and functions people don't openly talk about has been such a rewarding vocation. She always dreamed of teaching yoga on the side, but "career" always seemed to win out—until recently when she made a change, moved to Tacoma, and finally took her first 200-hour yoga teacher training with Synergy Yoga School in Seattle. Through her training she discovered the depth of yoga, beyond the physical postures. She has taught various workshops in yoga studios around Portland and Seattle combining Pelvic Floor and yoga over the years, and is thrilled to bring her passion about both topics to Tacoma. She is a Montana native who spent time in Portland and Seattle before falling in love with the City of Destiny. When she's not with patients or on her mat, she can be found quilting, wandering the woods at Point Defiance, or playing with her new rescue pup Reba.

(NOT CURRENTLY ON THE SCHEDULE)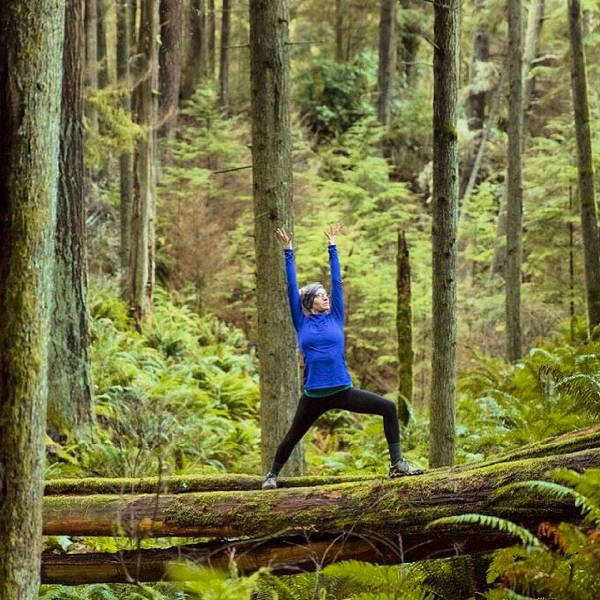 Anna has a deep love for the practice of yoga both on and off the mat and shares that love with everyone she meets. Teaching runs in her blood. She has a bachelors in Math, Adolescent Education, and Special Education, a Masters in the Education of Deaf and Hard of Hearing, and is fluent in American Sign Language. Anna moved to Tacoma this past January and currently teaches the Deaf and Hard of Hearing students at Baker Middle School. She includes mindfulness and breath work into her classroom and has already shown amazing growth.
Yoga found Anna while teaching high school Math in Charleston, SC and she quickly dove deep into the practice. She became a certified yoga teacher in Multi-Style yoga at the Hawaii Yoga Institute in 2015 and started a stand up paddle board yoga syndicate upon her return to Charleston. Anna weaves her fun-loving, light-hearted personality into each class and teaches a strong fluid practice where mind, body, and breath are thoroughly intertwined.
When she is not teaching or practicing, you'll find Anna out in the woods searching for the best view with her incredible dog Prieta.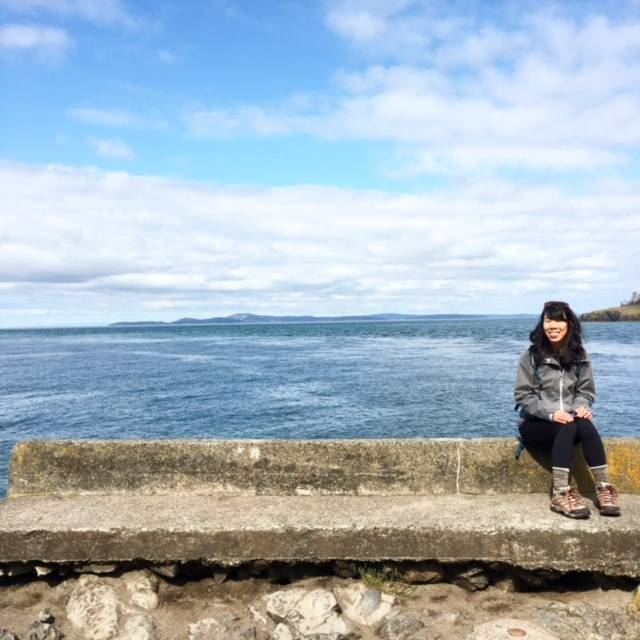 Yoga, to Erica, means always encouraging yourself to trust the teacher within and to be kind to yourself in all that you do. With yoga, she has found a melding of the best things in her life: spirit, athleticism, sweat, breath, laughter, community, and rhythm. Her goal as an instructor is to offer a space to explore, allowing others to become curious about what they are capable of as they leave a little stronger, a little softer and a lot more balanced.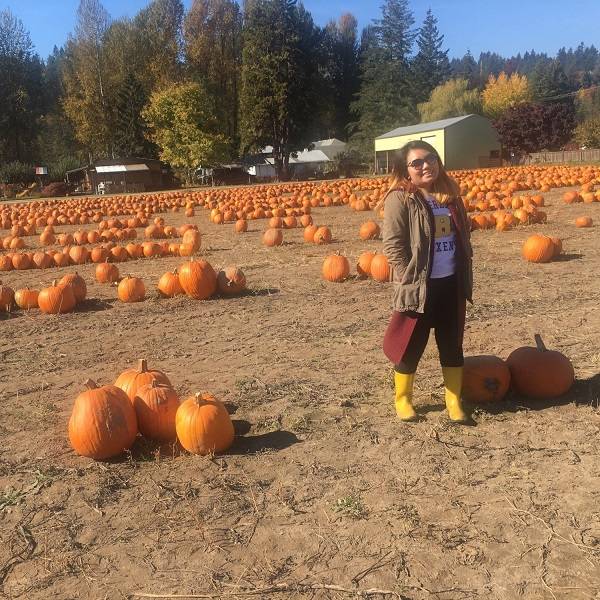 Hien is a 200-hour certified yoga and meditation teacher who has been teaching since 2016. Hien started practicing yoga as an anxious and depressed high schooler and credits it for leading her toward a spiritual and healing journey. Whether you're young or old, Hien tries to make yoga and meditation accessible for all. She is proud to teach yoga to high schoolers at Tacoma Science and Math Institute High School.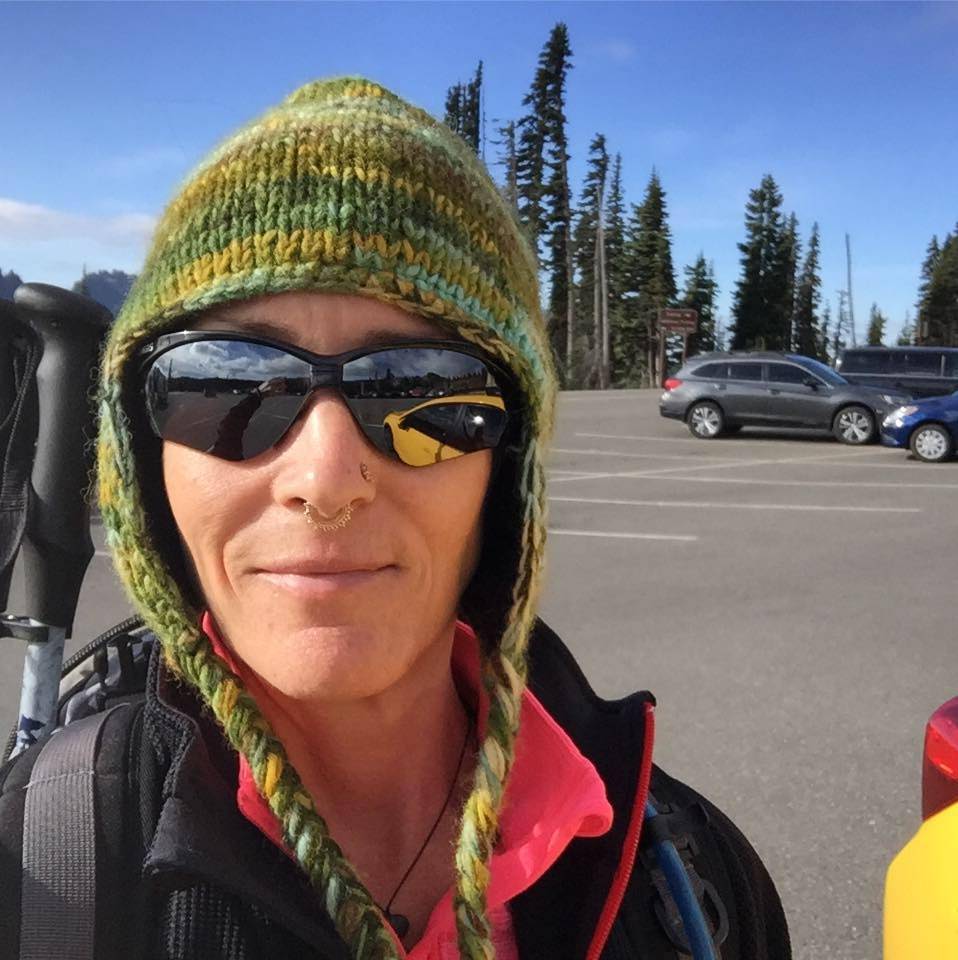 LESLIE WHITECROW, E-RYT 500
Leslie first came to yoga in 2007 thinking it would be relatively boring and not challenging enough for her physicality. Boy was she wrong! After that first Bikram class she was humbled, worked-out, opened up and hungry for more! Thus began her yoga journey, learning and teaching all around the greater North Seattle area. Leslie has studied in a variety of different styles of yoga and completed her 200hr RYT in 2013, through YogaWorks.
Ever the enthusiastic learner, Leslie pursued deeper and deeper lessons in Ashtanga, Iyengar, and Baptiste styles of yoga which now incorporate themselves into her classes. Leslie completed her 500hr RYT in 2015 through Twist Yoga, studying independently with many teachers. Leslie was honored to be asked to be adjunct faculty in a 200hr Teacher Training program where she taught yogic philosophy and then in 2017 was the Lead Teacher Trainer for the program.
Leslie and her partner recently moved to Tacoma and are happily finding their way around, connecting with great people. Leslie teaches in the traditional way she was taught with a flair of playfulness, knowing there is room for both tradition and fun.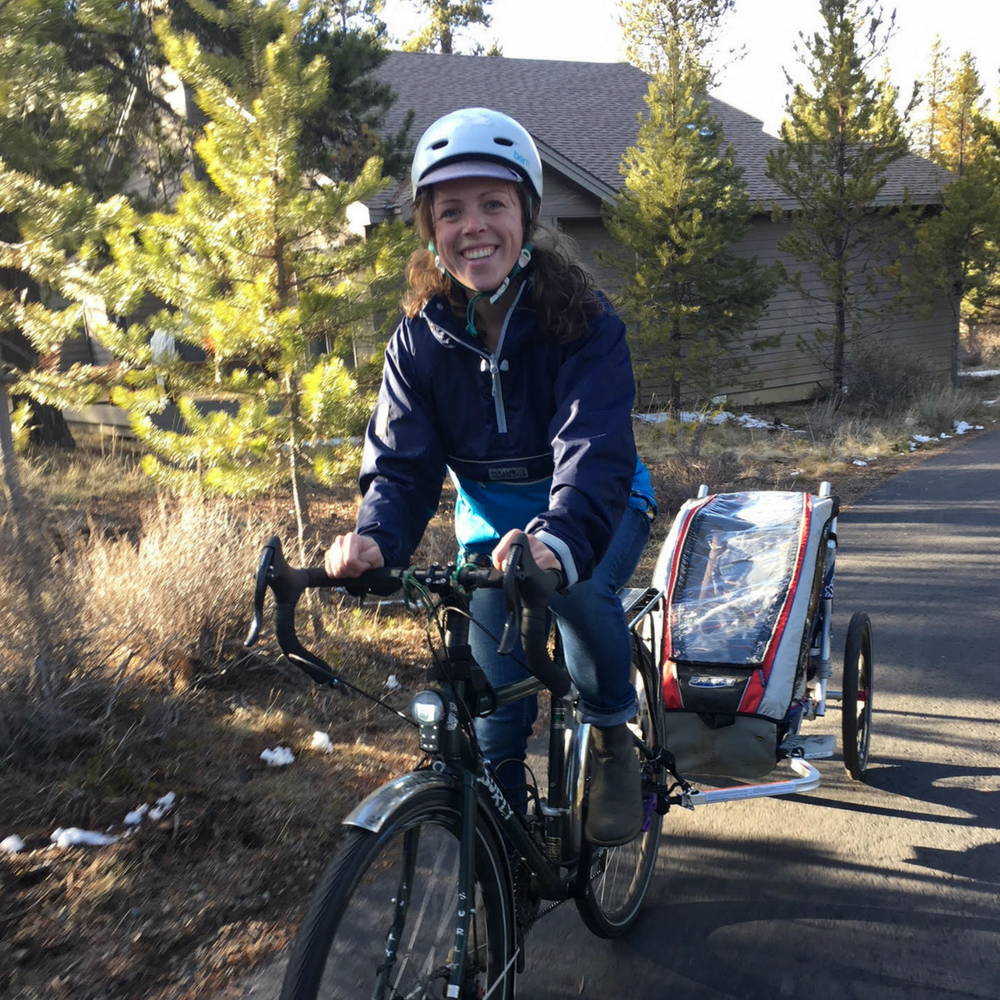 LIZA HIGBEE-ROBINSON, RYT 200
I tried yoga for the first time when I was 19 years old- a college student and long distance runner, looking for a counter-activity to help my body recover and heal. As a beginner, I found the practice difficult, uncomfortable, even painful. Yet, I appreciated the ways it challenged me physically, mentally, and emotionally. Through my practice, I've discovered new ways of knowing and growing, honoring and trusting, loving and living.
I view yoga as a constant unfolding of who we are, a practice that invites us to peel away at and shed layers of insecurity, doubt, shame, and fear we've accumulated during our lives. I believe yoga is a healing art, one that requires us to show up for ourselves and be real with ourselves. From a place of knowing and loving ourselves, we can know and love others and the spaces we inhabit. This is what stand for and hold space for as a teacher.As an instructor, I aim to get you into your body and aware of your breath, with a mind that is untethered to past and future moments, and open and curious about who you are and what you are capable of right now. I encourage everyone to practice from a place of self-honoring and love!
When I'm not practicing or teaching yoga, you might find me out in the woods picking nettles and wild mushrooms, up high on a ridge line scouting for berries and admiring wildflowers, or down by the sea catching a ray of sunlight through some discarded piece of glass, accompanied by my husband, our toddler, and our two dogs.