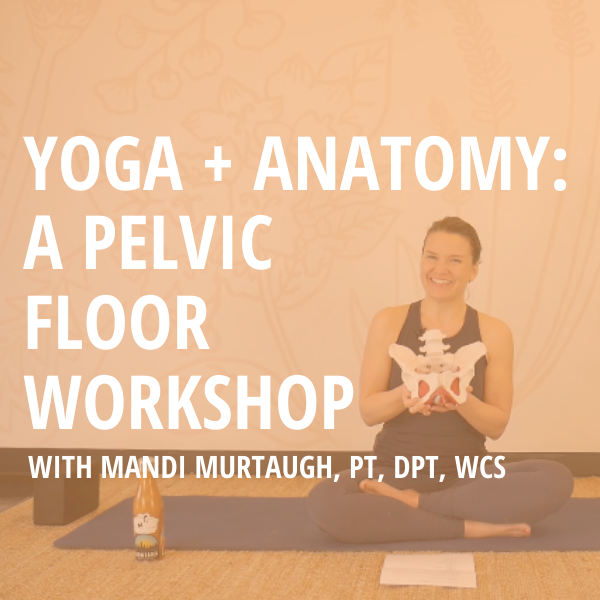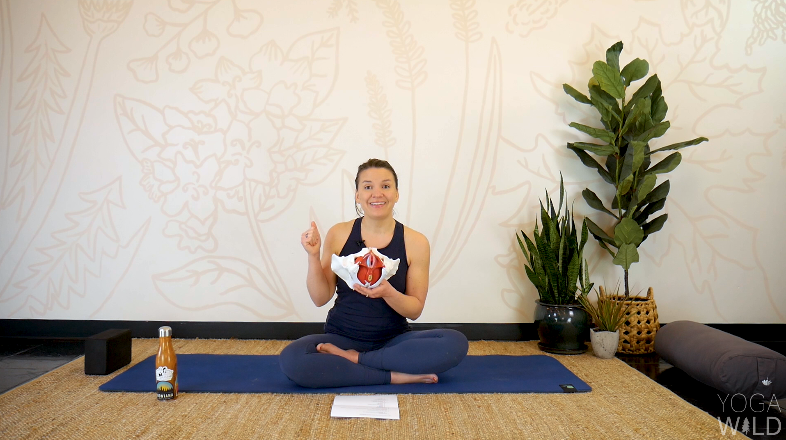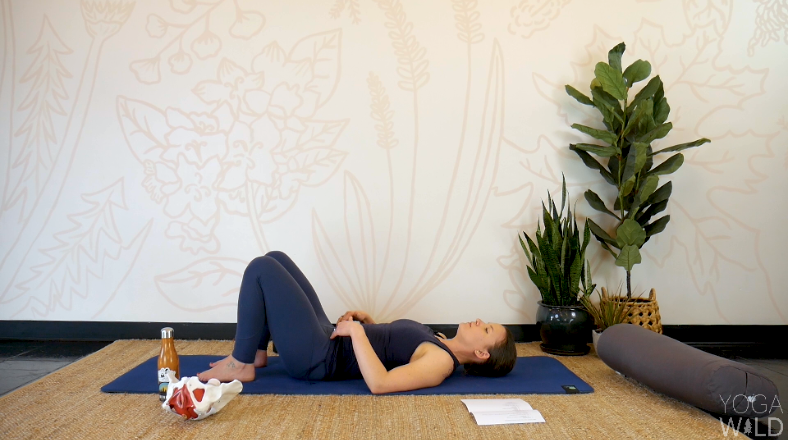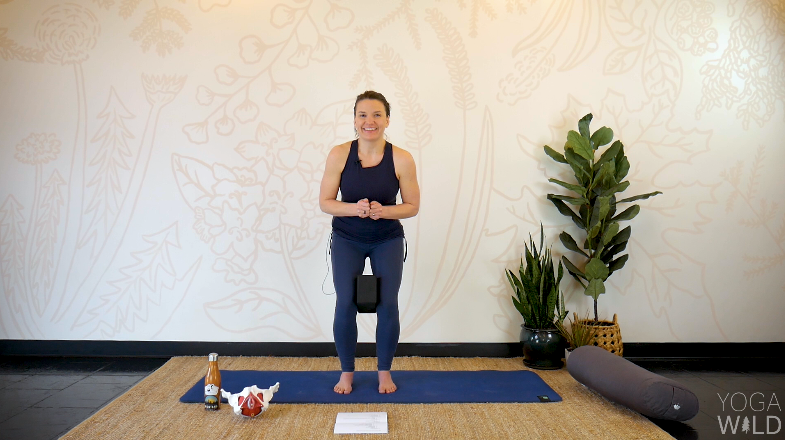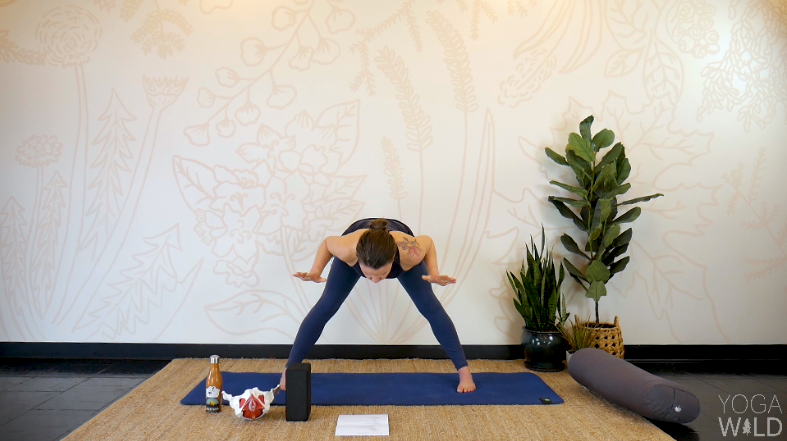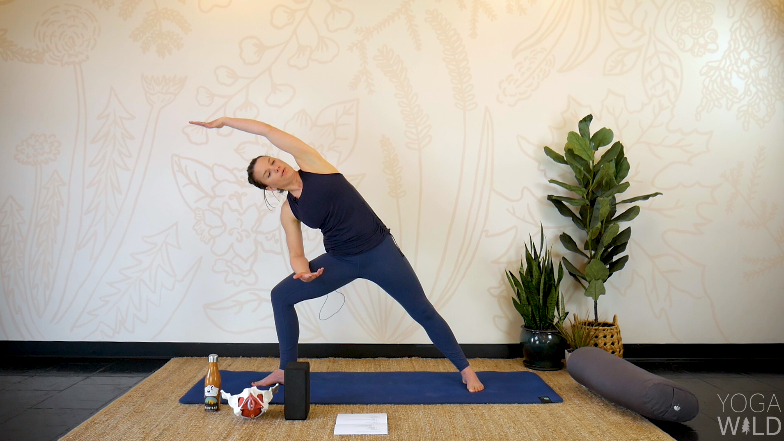 Yoga + Anatomy: A Pelvic Floor Workshop | Digital Download
This is a downloadable 60-minute workshop. After checkout, you will be prompted to download an MP4 file.
The pelvic floor is a group of muscles that are essential to our everyday wellness, yet they are a mystery to most. When out of balance, issues like urinary leakage, bowel issues, and pelvic pain can occur and limit participation in the joys of life. Many don't talk about these issues and have learned to live with it because they believe they are "normal".
In this 60-minute workshop (digital download), Mandi covers the anatomy of the pelvic floor and related joints, the role of the muscles as they relate to bowel and bladder control, core stability, and sexual health, and shares ways to increase awareness of the pelvic floor in your personal asana practice.

+Review the anatomy of the pelvic floor muscles and pelvic bowl
+Discuss the effects of the pelvic floor on the sacroiliac joints and lumbar spine, as well as its role in core stability 
+Learn why a balanced pelvic floor is necessary for optimal function, and why "kegels" are not all there is to the pelvic floor  
+Specify asana (postures) focused on both strengthening AND lengthening the pelvic floor 
+Understand the role of the pelvic floor in bladder, bowel, and sexual health
Meet Mandi
Mandi is a Montana native who spent time in Portland and Seattle before falling in love with the City of Destiny. With a Women's Health specialty in the PT field, she loves teaching women about their bodies, in all shapes and sizes, and all the parts and functions people don't openly talk about. She completed her 200-hr yoga teacher training with Synergy Yoga School in Seattle and has taught various workshops in yoga studios around Portland and Seattle combining Pelvic Floor and yoga over the years, and is thrilled to bring her passion about both topics to Tacoma.
Follow Mandi
Instagram: @drmandimurtaugh
Website: drmandimurtaugh.com
Free Tutorial on YouTube: How to Connect Your Pelvic Floor + Your Breath